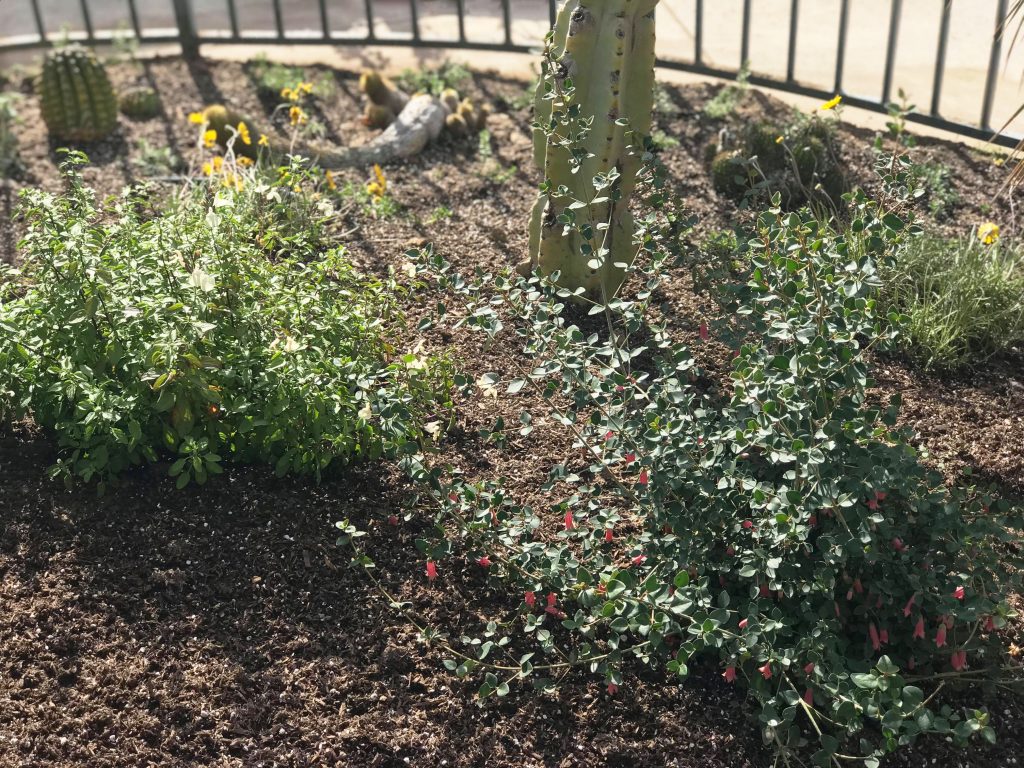 I spent a few days restoring a sloping garden bed outside the kitchen that wraps around the porch. Over the years, the dogs have stomped out the original plants that came with the house. The plants I used are a combination of heirloom plants, specimens from Armstrong Nursery in Thousand Oaks and some plants from the Dome Hepot.
About 25 years ago, my mom bought some cacti from a garage sale, which have lived in terra cotta pots their whole lives. I put these along the bottom of the slopping mound. I'm hoping they will help control the erosion once they fill in.
Sundancer daisy is native to Arizona and the southwest. The long, top-heavy, flower stems sway in the wind. The grassy-looking blades of leaves add a nice texture. These plants grow to about three feet in diameter.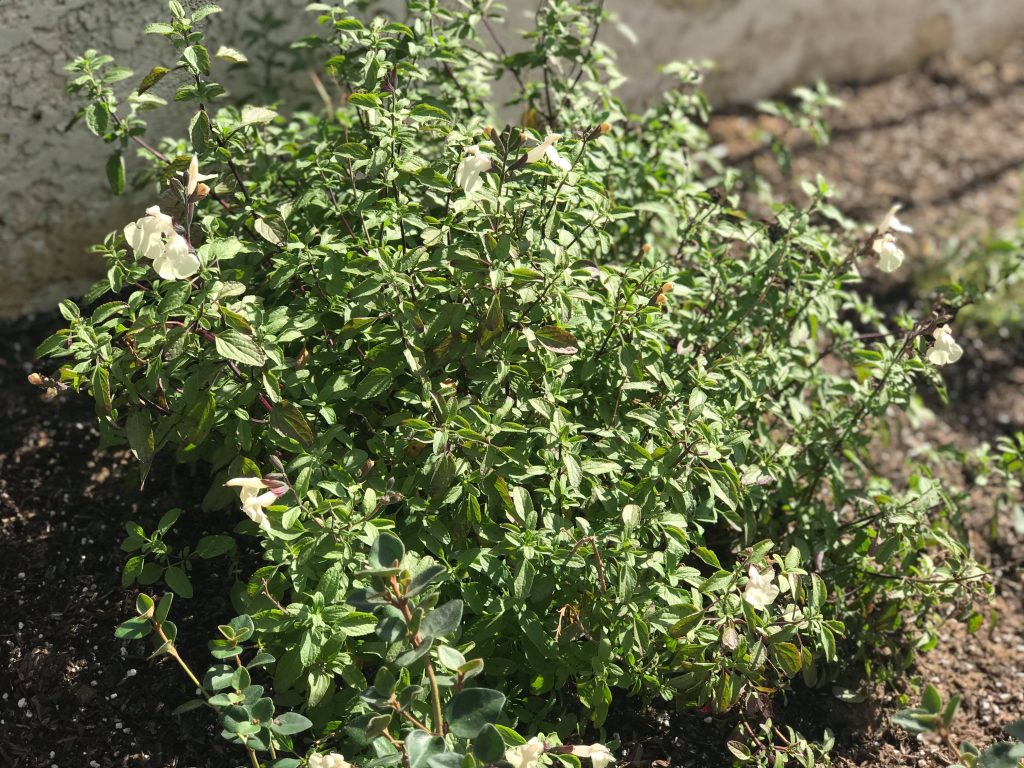 This salvia is native to Australia and attracts butterflies and humming birds.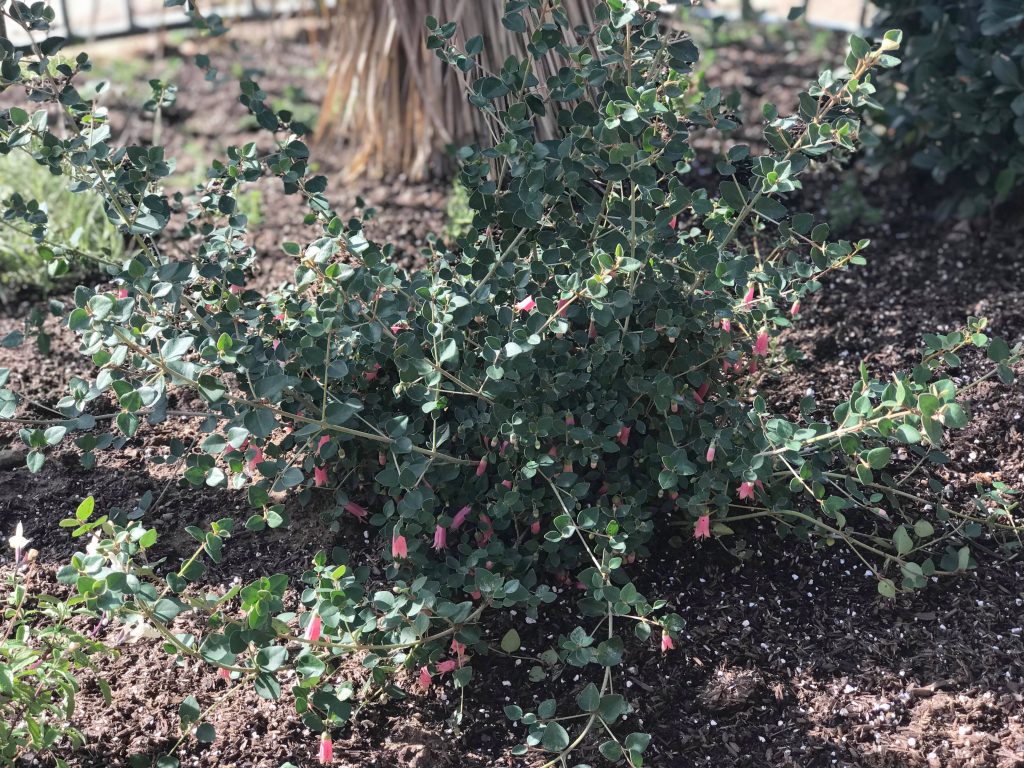 At the top of the mound is this beauty, Correa pulchella–a fuchsia and another native plant of Australia. The leaves are heart-shaped and blue-green. The flowers are smaller and a soft bubble gum pink. This plant reminds me a bit of Cape fuchsia.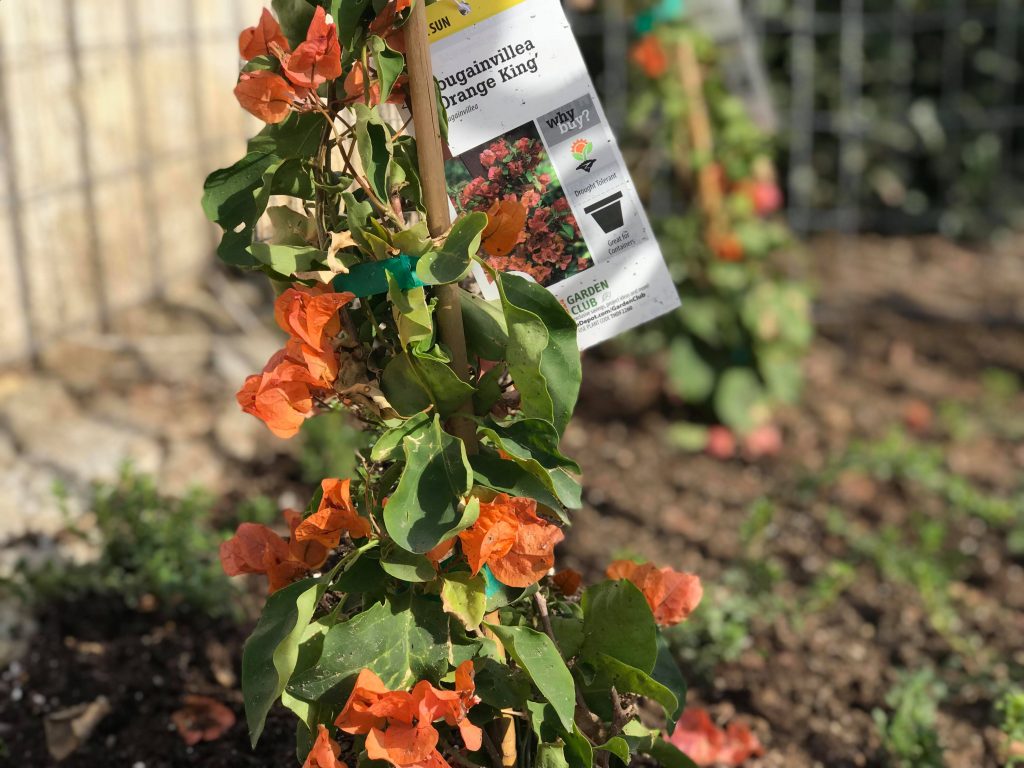 Around the corner is a pair of beautiful peach-colored Bougainvillea.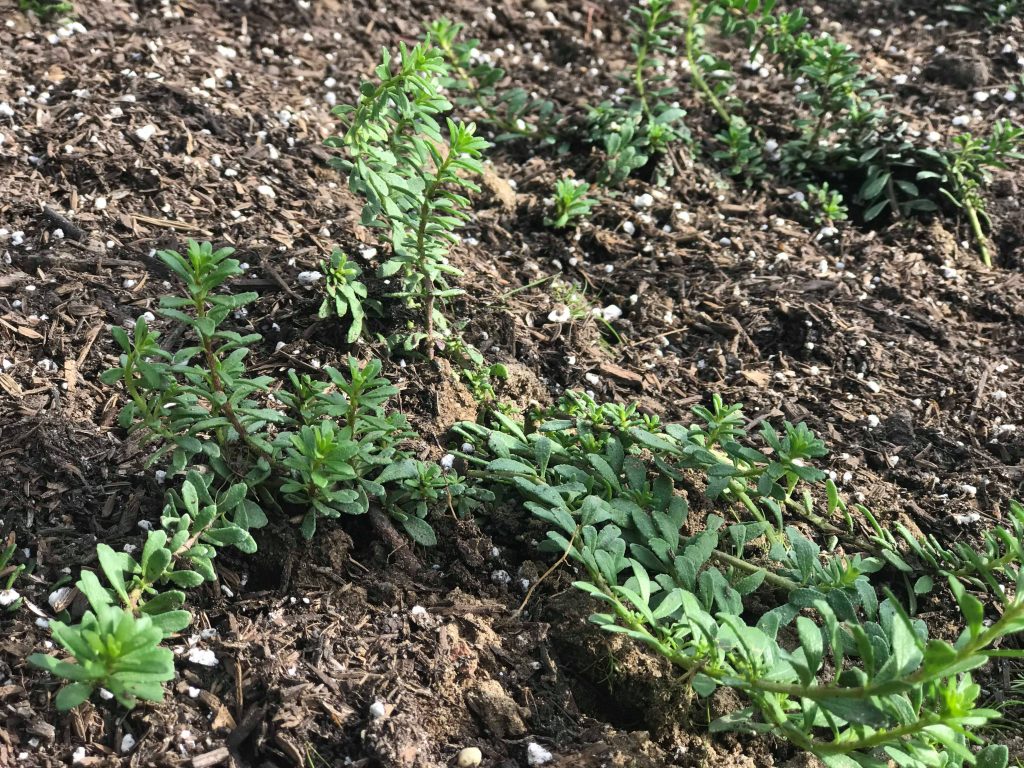 I filled in the gaps with this sturdy ground cover, Myoporum. I was told it's OK to walk on this plant.